By: Salahuddin Ahmed, Staff Writer.
It was on early Sunday morning of April 26 that ICNA's WhyIslam volunteers started setting up the Dawah Booth at the largest Hispanic gathering in the country.  Most people attending the event are Spanish speaking of Hispanic origin and mainly come from a Catholic background.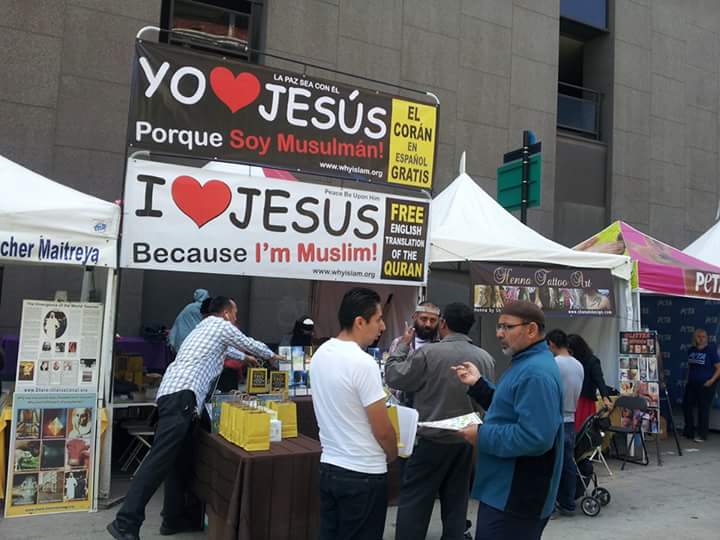 People started to come into the booth inquiring about the information that was being given out. Many of the visitors were surprised to know that Jesus was a prophet of Islam and his mother is highly honored in the Quran and in Islamic tradition.  There were few distractors who claimed that Islam has no claim on Jesus but were soon appeased by strong arguments.
Seven brothers and as many sisters joined the booth as Da'ees throughout the day were giving out information and talking to inquisitive visitors trying to answer their questions about Islam and Muslims.
Within 6 hours, around 700 Qurans were distributed, 400 of them were in . That  translates to 2 Qurans every minute.  In addition  to Qurans, hundreds of brochures (in English and Spanish), CDs and DVDs were distributed explaining Islam and various other issues of interests to Muslims and non-muslims alike.
During the day a group of Evangelical Christians were walking up and down the street claiming that Jesus was Lord and Savior. One of the members of the group parked himself in front of the booth and started to deliver his message using a portable loudspeaker. After 15 minutes, two of our brave sisters approached him and offered him 2 brochures explaining Islam.Once he started to move on, one of our brothers approached him with a hug and invited him to have a discussion about our mutual views of Jesus. During this discussion, he was shown evidences of miracles in Quran and why Muslims believe this book is divine. He was given arguments from an Islamic perspective as to why Muslim's believe Jesus was a human being. This gentleman calmed down considerably.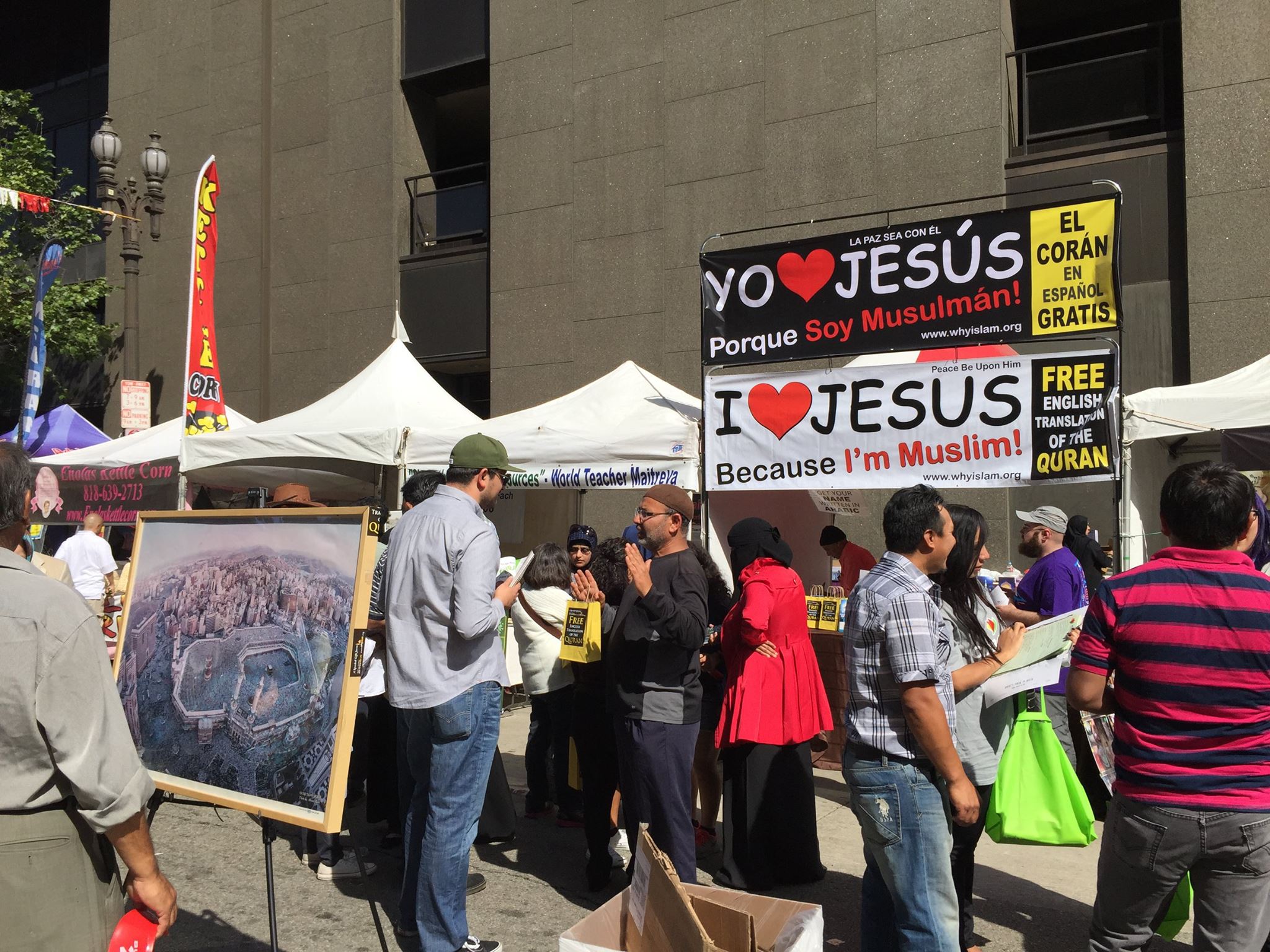 After about half an hour of conversation, he asked what kind of changes happen in an individual upon accepting Islam as one's new faith.  As a parting gift he was given a copy of the Quran along with all of the WhyIslam brochures and DVDs containing information on the Council of Nicea and the History of the Catholic Church. He was invited to come back next year and continue the conversation. May Allah guide him to the straight path. WhyIslam had a very successful booth, and Alhamdulillah a blessing of 15 people taking Shahada May Allah accept the work of the volunteers, bless those who have taken Islam as their new faith, and supporters like you by way of encouragement and financial support.
View from Inside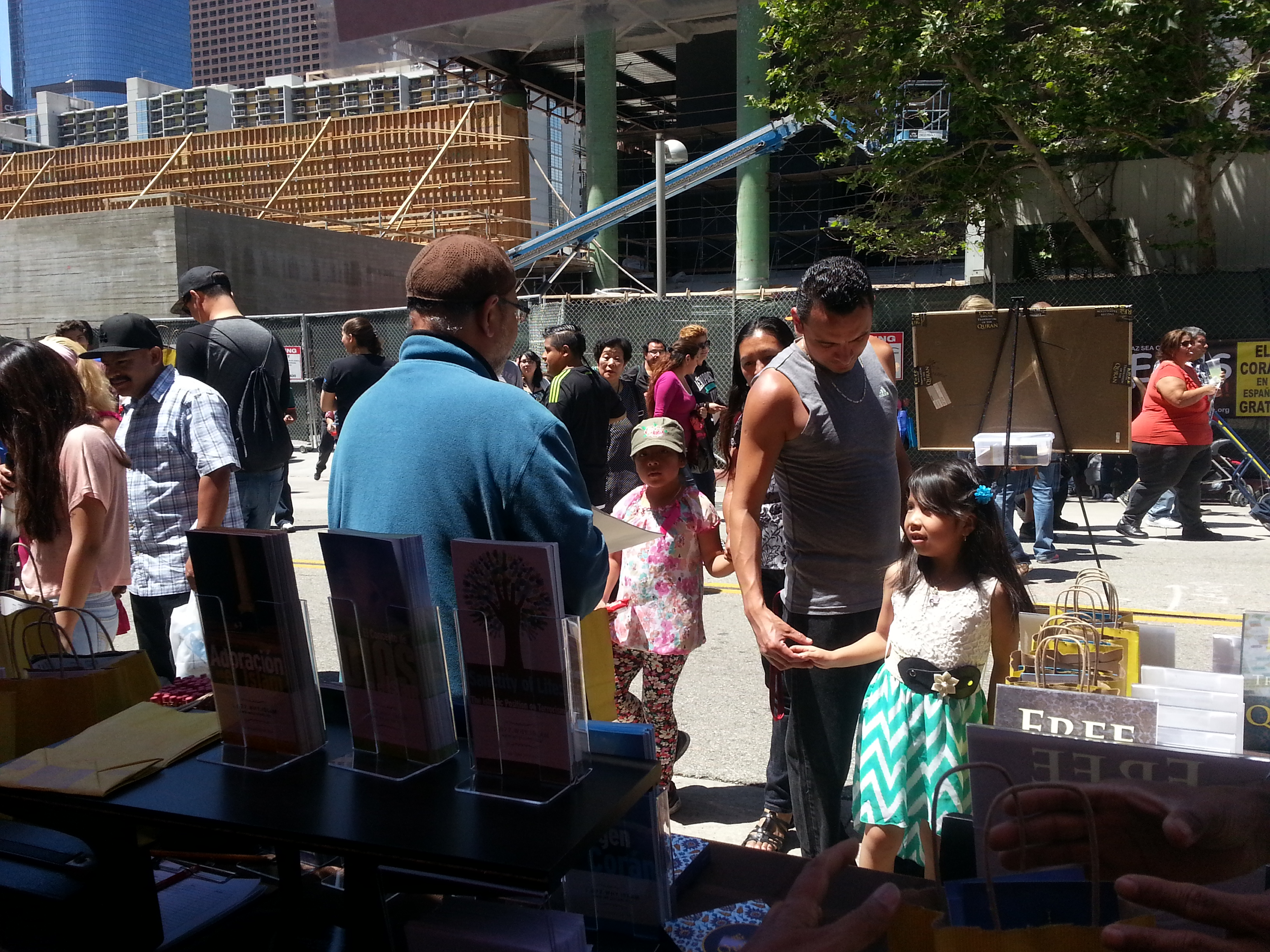 Young Attendee